ask for an estimate
Ask for an estimate without obligation. We will contact you as soon as possible.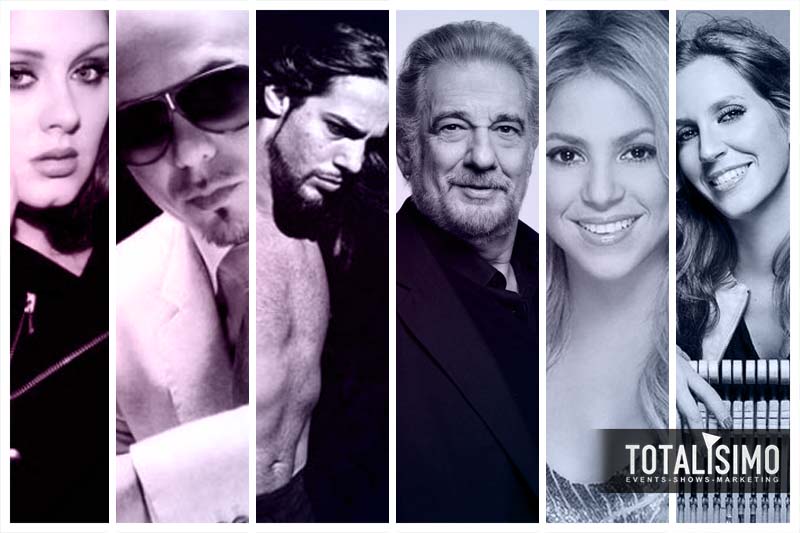 TOTALÍSIMO GROUP has at your disposal the best selection of Spanish and International Artists in all the styles: soul, disco, pop, rock, world music, reggae, blues, jazz, bachata, regueton, djs…
If you want to book an Event, Concert, Celebration, Party or show, GET IN TOUCH with us sending an e-mail to general@totalisimo.com, calling to (+34) 91 7162 039 or filling our Contact Form.
CHECK AVAILABILITY OF ARTISTS FOR PRIVATE EVENTS, CORPORATE AND INSTITUTIONAL.
Look up an artist in our list. If the artist you want to book does not appear, CONTACT US.
Call us and ask for budget without obligation.
Do you entrust your lawyers with your legal issues?
Do you entrust your tax consultant with your fiscal issues?
trust in
Totalisimo group
to produce your events anywhere in the world
booking & artist booking
If you are interested in doing an application, download the artist profile, fill it, and send it via e-mail to:
booking@totalisimo.com
Telephone Contact: (+ 34) 670 666 023
Contact: Manuel J. Villegas