NICKY JAM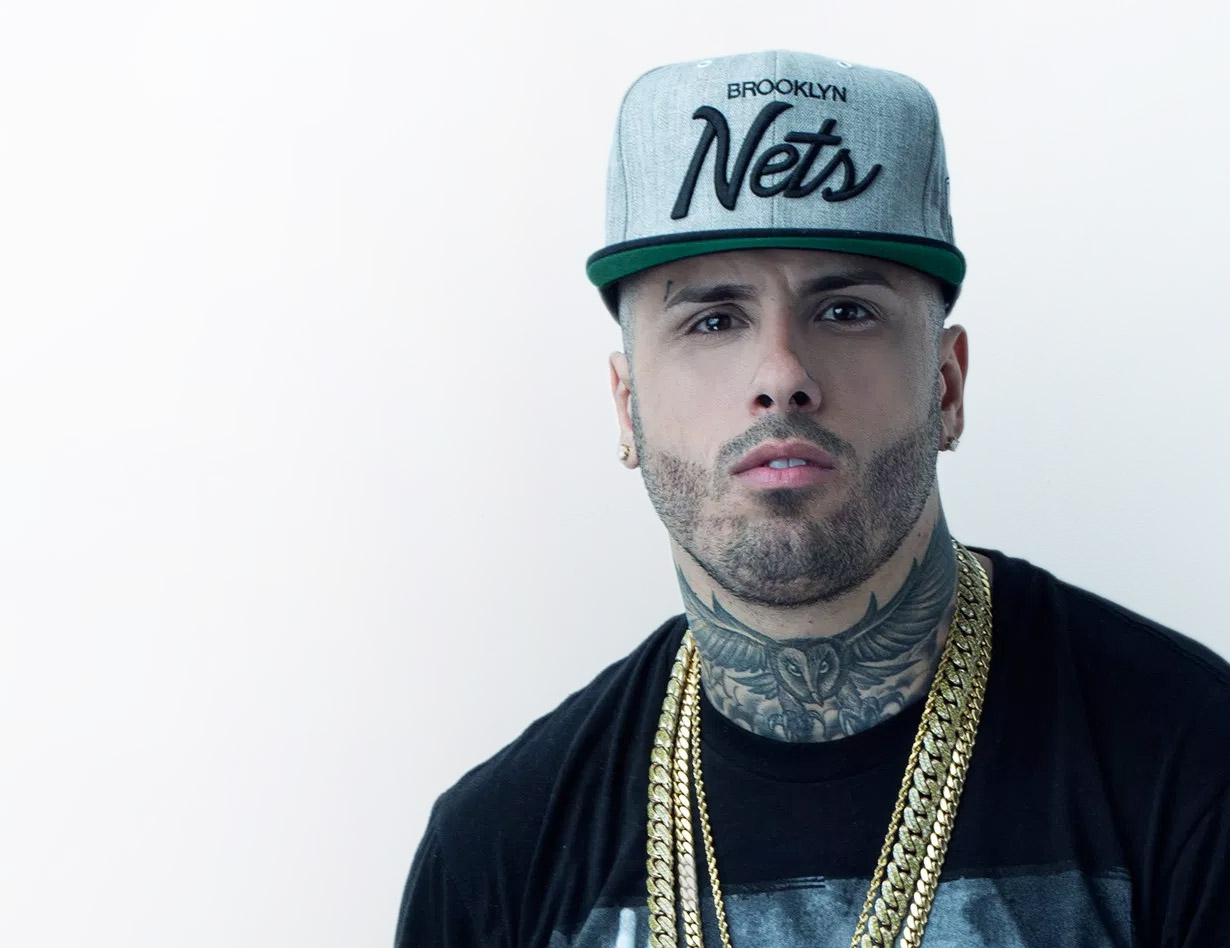 Nicky Jam was born in Boston, Massachusetts to a Puerto Rican father and a Dominican mother, however he later moved with his family to Barrio Obrero in Puerto Rico when he was six years old. He has been in reggaeton since his youth. The name "Nicky Jam" was jokingly given to Caminero by a homeless man. Caminero's family was low-income and as a minor he performed illegal work in a grocery store in order to help support them, in his free time improvising in front of his workplace. One day a music executive noticed his talent and signed him, and at the age of eleven he recorded his first album "Distinto a los Demas". The album was not successful, but it did gain him recognition in the music industry, and warranted the attention of some music producers such as DJ Joe, DJ Playero and DJ Chiklin.
After his first album, he continued working in the music industry creating many hits. Thanks to those hits, Nicky Jam had the opportunity to meet Daddy Yankee. They met when they were recording with Guatauba and DJ Playero. Daddy Yankee offered Nicky Jam to work with him and thanks to this opportunity a strong friendship began. During the late '90s and early 2000s, they became close friends and formed the unofficial Daddy Yankee and Nicky Jam duo, also known as, Los Cangris. They created many well known hit singles such as "Sabanas Blancas", "Guayando", "Sentirte" and many others. They also worked together on the album "Los Super Amigos" in 2000 which was never released.Due to personal issues, they ended their friendship in 2004 and stopped working together. Nicky Jam continued working as a solo artist and created many hits as well as Daddy Yankee.
Nicky Jam rose to fame after the release of Haciendo Escante in 2001. However he didn't gain international recognition until 2004 with the release of Vida Escante. He and Daddy Yankee separated due to many arguments and conflicts between the two thus resulting in a rivalry. This rivalry led both artists to "tiraera". Due to Daddy Yankee's popularity at the time, many saw Nicky Jam as the "bad guy" in the whole rivalry and became very disliked. His most recent studio album is The Black Carpet released in 2007. Throughout his career, Nicky Jam, has worked with many artists like Daddy Yankee, R.K.M & Ken-Y, Héctor & Tito (Hector el Father and Tito El Bambino), Lito & Polaco, Big Boy, Magnate & Valentino and many others. However by the late 2000s, his career suffered a decline. He decided to move to Medellin, Colombia in 2010 after performing a few concerts there. In Colombia, Nicky Jam found the attention from the fans he needed and had the opportunity to restart his career. Thanks to the Colombian audience, he made a powerful comeback with his successful singles: "Tu Primera Vez", "Piensas en Mi", "Curiosidad", "Juegos Prohibidos" and, most notably, "Voy A Beber". He also worked with Daddy Yankee again, after 8 years of not working together, on the album Prestige by Daddy Yankee. Nicky Jam has appeared in many reggaeton albums, currently holding the record for most appearances on various artist albums, which was formerly held by Daddy Yankee. His most recent album appearance is with Daddy Yankee's album Prestige, with the track "El Party Me Llama".