MARIA BECERRA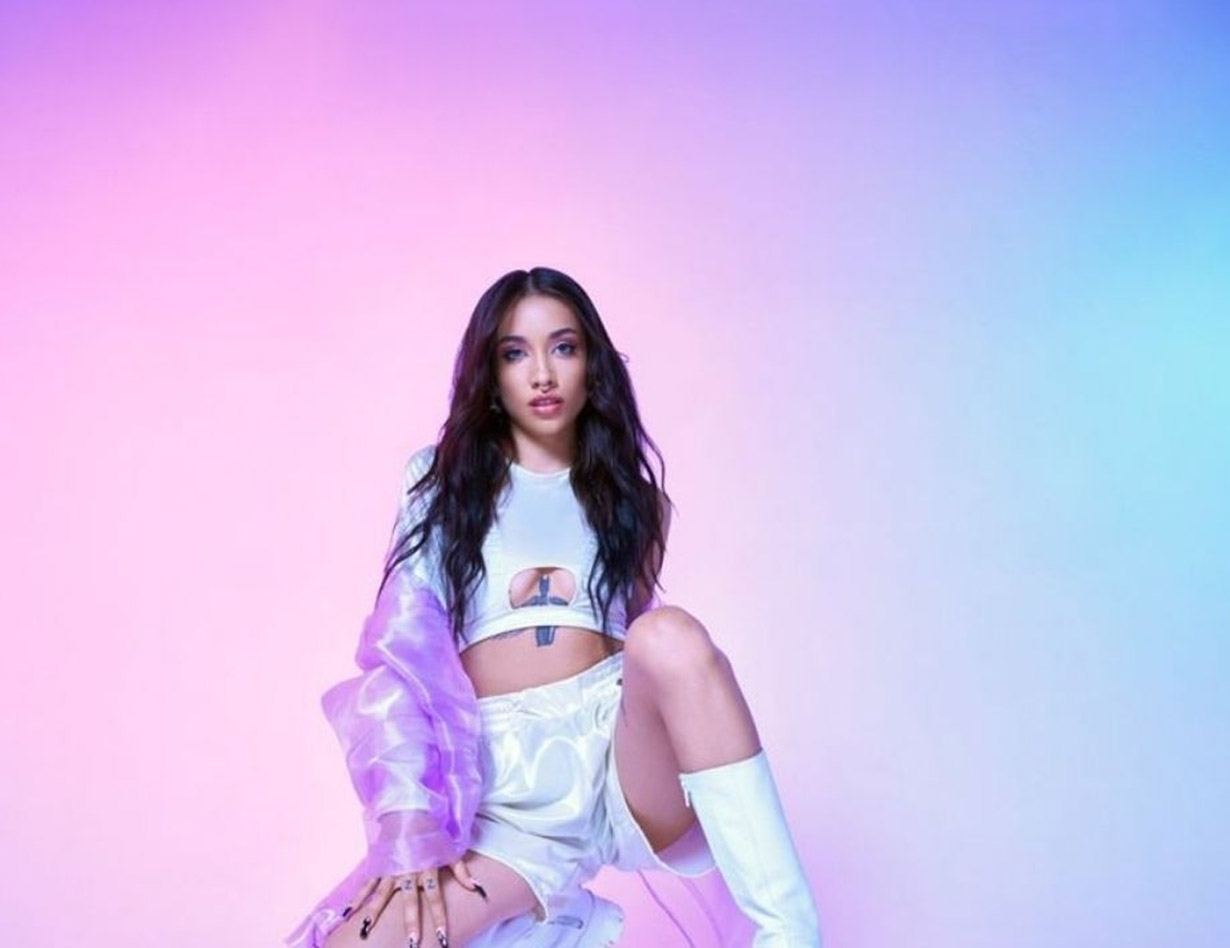 María de los Ángeles Becerra, artistically known as María Becerra, is an Argentine singer, youtuber and influencer who is dedicated to the urban pop genre.
From the age of 12, she began uploading the videos she made to Facebook, until a parody monologue earned her a million views in a few hours in 2015. This response prompted her to create her own YouTube channel and from there her career took off. In 2019 she released her first EP of hers, "222", with three songs with which she ventured into the urban pop genre.
María Becerra adds more than six million followers to her Instagram account (@mariabecerra), a platform where she shares part of her daily life, recent launches and previews of the new projects in which she participates.
In November 2019 she released her single "High", which would later win a remix version with Argentine singer Tini and Spanish singer Lola Indigo and reached number two on the Billboard Argentina Hot 100.
In 2020 he released the video clip of the song "Let it pass", in addition, that same year he released songs such as "Perdicamente", "Moon", "You make it easy for me", "Confess it" in collaboration with his current partner Rusherking and the remix version of "Anque ya no estes here" with Beret.
In 2021 she released the single "Animal" along with her video clip, a collaboration that she performed with Cazzu. She joins Paty Cantú for the song "If I Were Not You", then the popular song "Lie to me" with Tini and the well-known "What else then?" with J Balvin, a topic that went viral on the social network Tik Tok.
María Becerra does not stop making important collaborations in 2021, along with great artists such as Reik ("Los Tragos"), Mau and Ricky ("Mal Acostumbrao") and Becky G (Wow Wow).