ÑENGO FLOW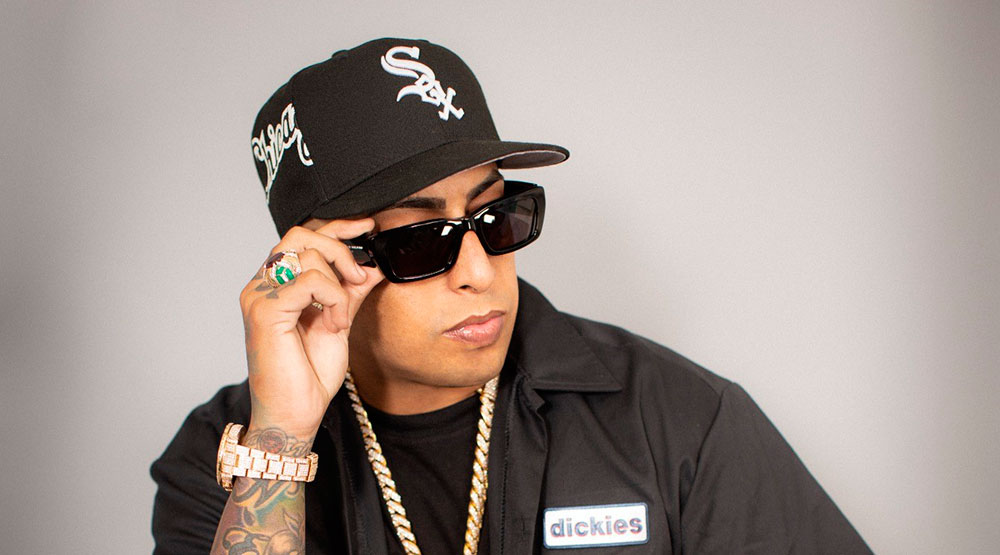 Edwin Rosa Vásquez, better known as Ñengo Flow, is a Puerto Rican reggaeton and Latin trap singer-songwriter. He grew up in Bayamón, where he would get his start in music. It was there that his interest in the world of urban music would develop from a very young age. The strong and explicit lyrical content of his came from his childhood experiences in his neighborhood. When he was 14 years old he was first introduced on stage in the neighborhood where he lived, at which point he discovered his talent for music. With the passage of time, one day he came to be heard by the Univision Music label, who became interested in the exponent's music and would sign him to that label with which they worked on the singer's debut album.
He debuted in 2004 with the song "Your body is tempting me" with Guayo Man for the production Los anormales. In 2005, he participated in the production of Sangre nueva with the song "Guerrilla", where he was presented by Voltio. He appeared in the production of Los bandoleros with the song "Ella baila sola" with Guayo Man, in the production of El verdadero Flow with the song "Cuidado con la brea" with Delfin and in the production of Los Kambumbos with the song "Cocotazos" with Guayo Man .
As a result, he released his first studio album Flow callejero in 2005, which included collaborations with Don Omar, Cuban Link, Baby Rasta, Polaco, and concluded his contract with Univision Music.
After ending his contract with Univision Music, he was quickly signed to The Roof Records, where he continued his career with participation in various mixtapes and songs such as "Mayor que yo (Remix)"
In 2011, he released his production Real G 4 Life, which officially founded a record company with the same name, as well as becoming his identifiable label.
In 2014, he participates in the fourth studio album of the singer Farruko in two tracks from it. At this same time, he confirmed that he would be touring Europe with Daddy Yankee, which took place from July 11 to 20, 2015. In November 2015, he met with Pandora Radio to schedule a digital work which would be Real G 4 Life. , Vol. 3.
In 2019 he released his album The Goat, with songs like Otra pa la historia »with Gotay El Autentiko and Jory. In February 2020, he participated in two songs from Bad Bunny's YHLQMDLG album in the songs "Safaera" and "Que malo"
He has collaborated with artists such as Nicky Jam, Daddy Yankee, Farruko, Bad Bunny, Ñejo y Dálmata, Anuel AA, among others.