ÑENGO FLOW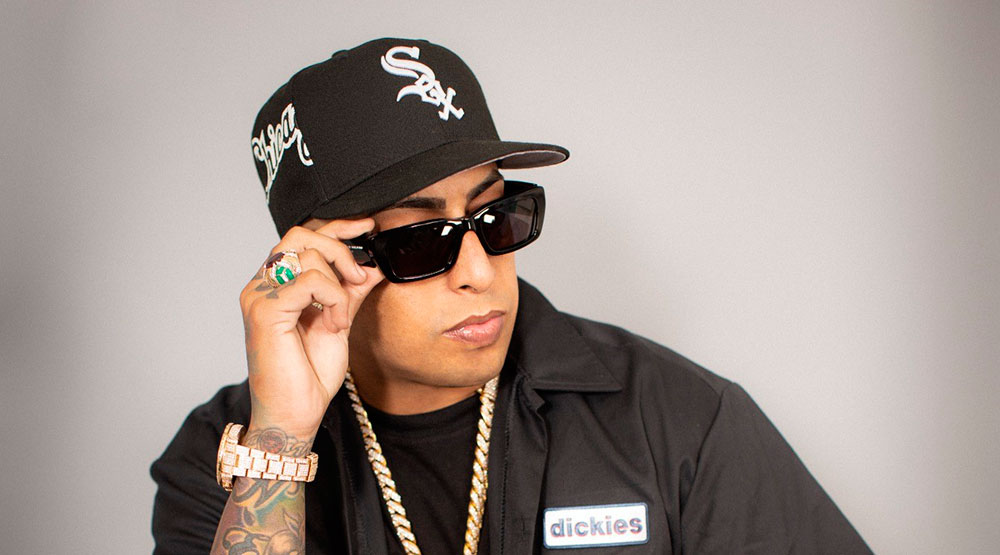 Edwin Rosa Vásquez, mejor conocido como Ñengo Flow, es un cantante y compositor puertorriqueño de reguetón y trap latino. Creció en Bayamón, donde tendría su inicio en la música. Fue allí que desde muy joven se desarrollaría el interés por el mundo de la música urbana. Su contenido lírico fuerte y explícito vino de experiencias de su infancia en su barrio. Cuando tenía 14 años fue presentado por primera vez en el escenario en el barrio donde vivía, momento en que descubrió su talento para la música. Con el paso del tiempo, un día llegó a ser escuchado por la disquera Univision Music, quien se interesaron en la música del exponente y lo firmarían en dicho sello con el que trabjaron el álbum debut del cantante.
Debutó en 2004 con la canción «Tu cuerpo me está tentando» con Guayo Man para la producción Los anormales. En 2005, participó para la producción Sangre nueva con la canción "Guerrilla", donde fue presentado por Voltio. Apareció en la producción Los bandoleros con la canción "Ella baila sola" con Guayo Man, en la producción El verdadero Flow con la canción "Cuidado con la brea" con Delfin y en la producción Los Kambumbos con la canción "Cocotazos" con Guayo Man.
Como resultado, lanzó su primer álbum de estudio Flow callejero en 2005, el cual contó con las colaboraciones de Don Omar, Cuban Link, Baby Rasta, Polaco y con el cual concluyó su contrato con Univision Music.
Luego de terminar su contrato con Univision Music, fue rápidamente firmado con The Roof Records, donde siguió su carrera participaciones en varios mixtapes y canciones como "Mayor que yo (Remix)"
En 2011, lanzó su producción Real G 4 Life, que hizo que se fundara oficialmente una compañía discográfica con el mismo nombre, además de convertirse en su sello identificable.
En 2014, participa en el cuarto álbum de estudio del cantante Farruko en dos tracks del mismo. Para este mismo tiempo, confirmó que estaría de gira por Europa con Daddy Yankee, la cual se realizó 11 al 20 de julio de 2015. En noviembre de 2015, se reunió con Pandora Radio para programar un trabajo digital el cual sería Real G 4 Life, Vol. 3.
En 2019 lanza su álbum The Goat, con temas como Otra pa la historia» junto a Gotay El Autentiko y Jory, En febrero de 2020, participó en dos canciones del álbum YHLQMDLG de Bad Bunny en las canciones "Safaera" y "Que malo"
Ha colaborado con artistas como Nicky Jam, Daddy Yankee, Farruko, Bad Bunny, Ñejo y Dálmata, Anuel AA, entre otros.