ANITTA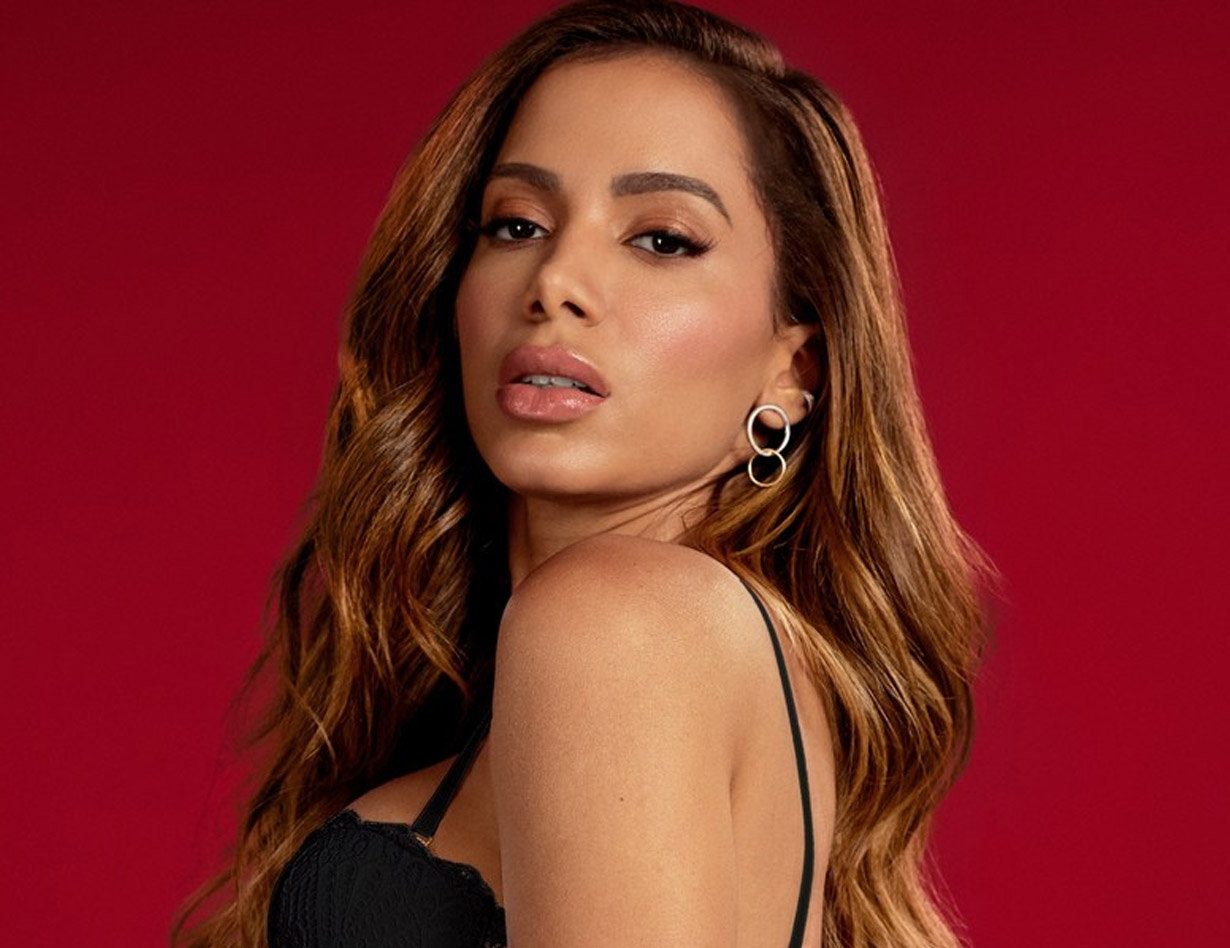 Larissa de Macedo, better known as Anitta, is a Brazilian singer and songwriter. The stage name of her is due to the character Anita from the Rede Globo miniseries "The presence of Anita."
Anitta is one of the stars with the greatest expansion on the Brazilian scene. She began her musical career in 2010 when producer Renato Azevedo introduced her to the Rio de Janeiro funk production team: Furacão 2000; they signed a contract and that same year Anitta released her first promotional single "Eu vou ficar", presented on all radio stations in Rio de Janeiro and added to the Armagedom DVD, released by Furacão 2000.
In 2012 she made her first television appearance for the program "Cante se puder", where she sang "Exttravasa" in a unique presentation inside a beer mug. That same year she changed her manager, becoming represented by the businesswoman Kamilla Fialho in her company Kamilla K2L Entertainment.
In 2013 his great opportunity came when he signed a recording contract with Warner Music Group, he released "Meiga e Abusada" which became a success in Brazil, being one of the most requested in all Brazilian radio stations and established it as a great interpreter.
He released "Show das Poderosas" as the second single from his debut studio album, and a few days later he released the video clip for the song, which went viral in Brazil, reaching more than 70 million views on YouTube and reaching number 2. on the Billboard Brasil Hot 100 Airplay music chart.
In 2014 she released her second album "Ritmo Perfeito", which became another hit in the Brazilian market. In 2015, she released her third studio album, Bang, which sold over 250,000 copies. It was certified diamond and spawned the singles "Deixa Ele Sofrer," Bang "," Essa Mina É Louca "and" Cravo e Canela "; the single" Bang "was a hit, remaining at number one on iTunes and Spotify for several days and its music video became an international viral video and received more than 320 million views on YouTube.
Anitta has collaborated with great artists such as Maluma, Alesso, J Balvin, Greeicy, Ozuna, Luis Fonsi, Major Lazer, Black Eyed Peas …
On April 29, 2021, she releases "Girl from Rio," the lead single from her upcoming fifth studio album of the same name. On October 14, 2021, she released the third single from the album entitled "Faking Love," which includes the participation of American rapper Saweetie. On November 11, 2021, she released the fourth single from the album titled "Wrap."