MARIA TOLEDO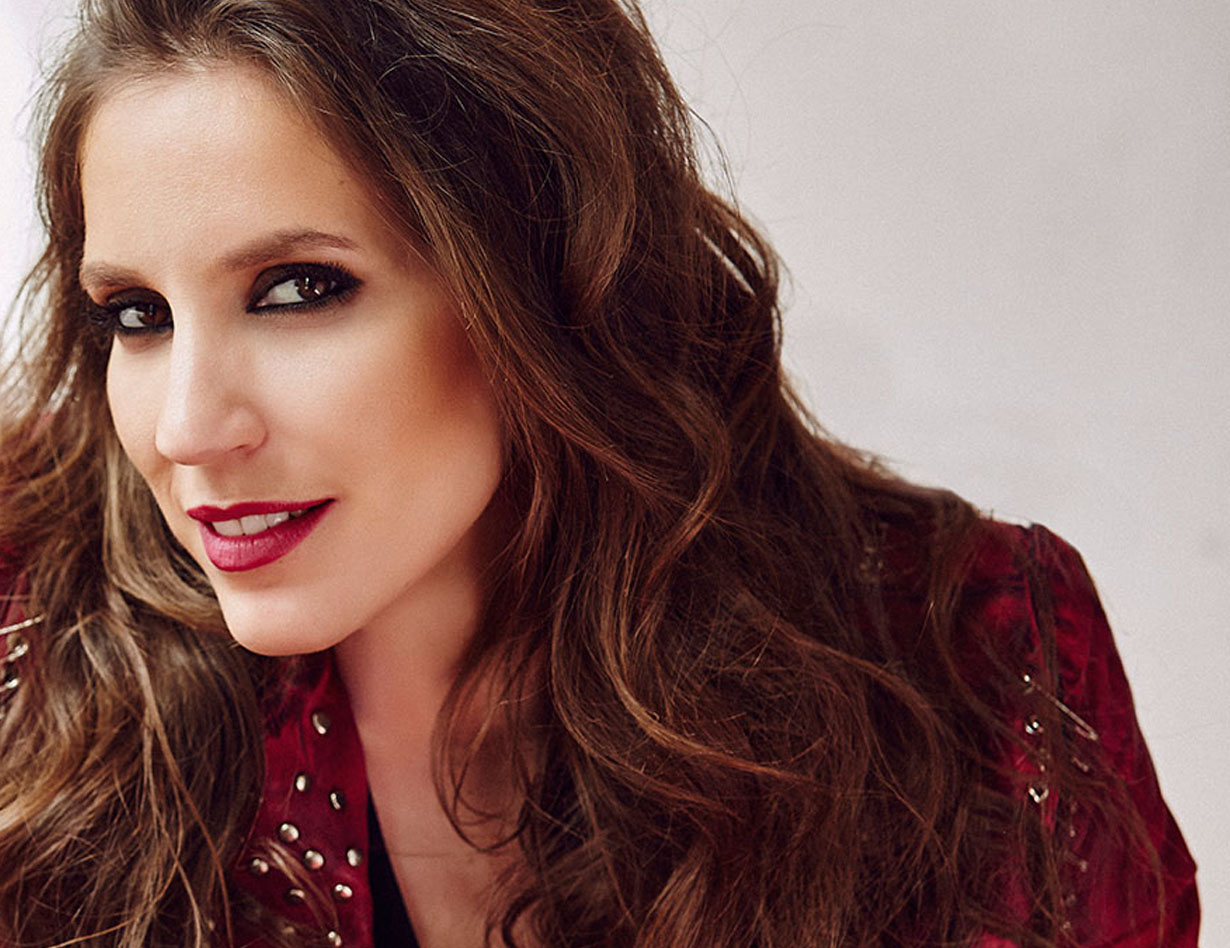 MARIA TOLEDO is the new image of the contemporary Flamenco. She is the first woman in history who sings playing the piano herself. The critics have named her as 'The Diana Krall of Flamenco'.
Having a degree in Law and being graduated by the Conservatory of Music, she finally left the lawyer's office to devote herself to music, her reason for living.
She released her first album 'Maria Toledo' in 2009. This album was so popular among the critics and the public, so much that she was given the 'Best New Artist Album of the Year' award by the audience of the National Spanish Television and Radio.
Her second album, 'Uñas Rojas' ('Red Nails'), was published in 2012 by Warner Music Spain. Her album "conSentido" was released on February 3rd, 2015 – a more flamenco, more natural, fresher record with that stirring, raspy voice and the touch that deftly blends the traditional with the modern.
The singer and pianist María Toledo has been nominated for the 16th Annual presentation of the LatinGRAMMY awards in two categories: Album of the Year and Best Flamenco Album for her latest record, conSentido.
On this show "A Special Way of Singing Flamenco", Maria Toledo offers her peculiar view of Flamenco. The contrast between her youth, her ancient voice and the up-to-date format, makes us travel from the past to the present without moving the seat.
She is a born a fighter and an expert of Flamenco. Nobody remains indifferent to her atypical image.
On the stage, it is shown a voice that nobody could have imagined and her hands on the piano cover the difficulty of the particular and offer all the Flamenco hidden in this musical instrument which only Maria, and her voice, can convey.